MATA MARINE SERVICE - official representative A-Glaze products in Croatia.
Protection for glass and stainless steel
Glass
Our unique silicon-free A-GLAZE glass sealant gives a hydrophobic coating that has oil and water repellent properties. Glass becomes easy to clean and hard to clean dirt, grime, calcium build-up, salt and soiling are repelled as a result of our effective coating system, the life of the protected surfaces are also greatly extended.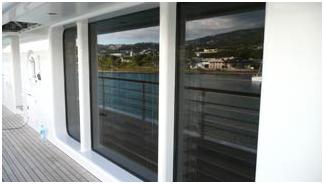 This system eliminates the need for cleaning with vinegar or any other acid based cleaner. Our sealant is very durable, and can be used on both exterior and interior glass, great for use on mirrors.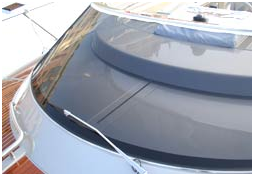 Steel
Our A-GLAZE stainless steel polymer sealant when applied to polished or brushed stainless bonds to the surface to create a protective barrier.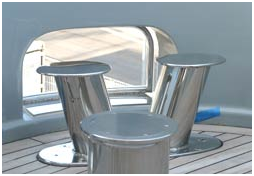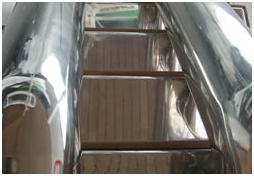 The maintaining of a sealed surface becomes a lot less time consuming without the need for chemical products or abrasive polishes to keep the area clean, a simple wipe over with a damp micro-fibre cloth followed by a dry micro-fibre cloth will ensure the surface is clean, preventing the need for continual polishing.
MATA MARINE SERVICE A-GLAZE: protection, polishing and sealing any surface for yachts and cars.